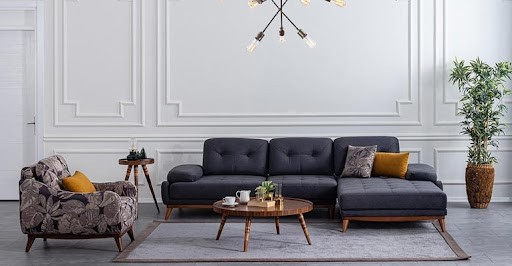 In the realm of interior design, the centrepiece of any welcoming space is often the couch set. A beautifully crafted sofa not only enhances the aesthetics of a room but also serves as an invitation to comfort and relaxation. The quest for the trendiest and most exquisite couch sets leads us to SKF Decor Pvt. Ltd., a trailblazer among the top manufacturers of furniture. This article explores the art of welcoming guests with a beautiful couch set and unveils the answer to the perennial question: where to buy the trendiest Sofa Set.
The Couch Set: A Gateway to Style and Comfort
Welcoming guests is an art, and the choice of furniture sets the stage for a memorable experience. A beautifully designed couch set not only adds a touch of elegance to the space but also provides a comfortable oasis where guests can unwind and feel at home. this furniture manufacturer, standing as a distinguished manufacturer of furniture, understands the significance of the couch set as more than just a piece of furniture; it is an expression of style and a gesture of hospitality.
In the quest for the trendiest couch sets, this manufacturer emerges as a beacon of innovation and style. As manufacturers of furniture, they go beyond conventional designs, offering a range that seamlessly blends contemporary trends with timeless elegance. The trendsetting couch sets from this producer are crafted with precision, reflecting a commitment to quality and an understanding of evolving design aesthetics.
Craftsmanship Beyond Compare:
The allure of these maker couch sets lies not just in their trendsetting designs but also in their unparalleled craftsmanship. Each piece is a testament to the skill and dedication of the artisans at this maker. From the selection of materials to the intricate details of the upholstery, SKF Decor stands out among Furniture Manufacturers for their unwavering commitment to excellence. The result is couch sets that not only captivate with their trendiness but also endure with their quality.
Trendiness is subjective, and this producer acknowledges the diversity of tastes. Their couch sets span a spectrum of styles, from classic to contemporary, ensuring that there is a perfect fit for every aesthetic preference. Whether you envision a sleek and modern design or a more traditional and opulent look, this manufacturer's range of couch sets caters to the diverse tastes of homeowners who seek to make a statement with their furniture. The trendsetting designs from this maker are not just about visual appeal; they are about lasting elegance. The use of high-quality materials ensures that the couch sets not only look exquisite but also endure the test of time. This producer, as a manufacturer of furniture, understands that trendiness should not come at the cost of durability. Each piece is crafted with precision and durability in mind, ensuring that your investment in a trendsetting couch set is one that pays off in the long run.
Customization for Personal Expression
Individuality is at the heart of interior design, and this producer embraces this by offering customization options. Homeowners can express their personal style by choosing from a range of fabrics, colours, and designs. The ability to customise couch sets allows homeowners to infuse their personalities into their living spaces, creating a welcoming environment that reflects their unique tastes and preferences. In the digital age, the convenience of online shopping is paramount. They enhance the shopping experience for trendsetting couch sets by providing a seamless online platform. Homeowners can explore the diverse range, view detailed specifications, and make informed decisions from the comfort of their homes. This producer, as a manufacturer of furniture, understands the importance of convenience in the modern world, and its online platform reflects this commitment.
The allure of this maker's trendsetting couch sets extends beyond design and craftsmanship to competitive pricing. As manufacturers of furniture, they prioritise affordability without compromising on quality. Homeowners can indulge in the luxury of trendsetting couch sets without breaking the bank, making them a sought-after choice for those who seek elegance on a budget.
In conclusion, the quest for the trendiest couch sets finds its answer in this maker. As distinguished manufacturers of furniture, they redefine the art of welcoming guests with designs that transcend trends and endure with lasting elegance. Their Sofa Couch Set are not just pieces of furniture; they are the ultimate statement in style, comfort, and hospitality.
Elevate your living space by welcoming guests with trendsetting couch sets from this manufacturer. Their commitment to craftsmanship, a spectrum of styles, quality materials, customization options, a seamless online shopping experience, and competitive pricing make this producer the ultimate choice for homeowners who seek to make a lasting impression with their furniture. Indulge in the luxury of trendsetting couch sets and redefine the art of hospitality with this maker.