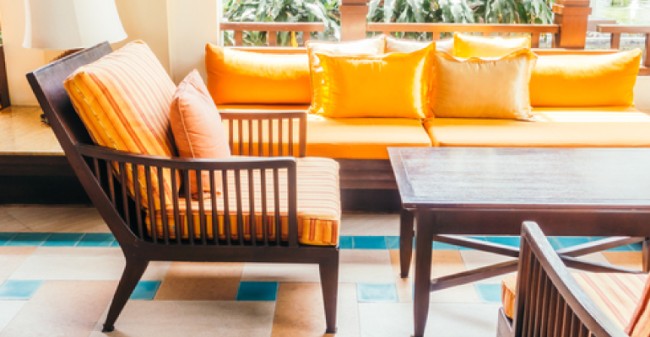 When it comes to furniture, nothing beats carved wooden couches for timeless beauty. These magnificent works of art not only offer comfortable seats but also act as eye-catching focus points in any living area. Consider freshening up your living room with carved wooden couches if you want to improve the visual appeal of your space. Let's look at the beauty and advantages of these standout items.
Craftsmanship in the Arts:
Carved wooden couches demonstrate the craftsmanship and expertise of master artisans. Each painstakingly carved detail demonstrates the time and effort that goes into crafting these beauties. The subtle designs and patterns bring refinement and beauty to your living area, creating a really one-of-a-kind setting. The artistry of carved wooden couches lends a feeling of richness and sophistication to your house, from floral themes to geometric patterns. SKF Decor Pvt. Ltd. develops itself as the premier destination for furniture manufacture and interior decoration services via an uncompromising commitment to perfect design and exceptional craft. The high demand for our unique couch sets among Delhi residents attests to our unrivaled reputation. If you want to purchase a Wooden Carved Sofa Set, we are the best place to go.
Enduring Appeal:
One of the most significant benefits of carved wooden couches is their ageless attractiveness. These couches retain their appeal and beauty throughout time, regardless of shifting design trends. They integrate well with both classic and modern environments, making them versatile investments. Whether your living space is traditional, rustic, or eclectic, a carved wooden couch will blend in smoothly, providing a touch of refinement that always stays in style.
A welcoming and warm atmosphere:
Wood's inherent warmth produces a cozy and welcoming atmosphere in your living space. Carved wooden couches provide a feeling of warmth and homeliness to the area, giving it the ideal place to rest and unwind. The rich tone and texture of the wood provide depth and character to the room's overall design. By mixing the warmth of wood with plush cushions and soft upholstery, you can create an enthralling and welcoming environment that invites you to sit back and relax. Our accomplishments make us the most outstanding choice for purchasing a Designer Sofa Set. SKF Decor's dedication to providing quality furniture manufacture and interior design services distinguishes them as the market's leading supplier. 
Fashionable Styling Options:
Carved wooden couches provide limitless style and customizing options. To fit your current décor or create a focal point, you may pick from a range of finishes such as natural wood, stained wood, or painted wood. The adaptability of carved wooden couches enables you to experiment with various upholstery materials and colors so that the look can be customized to suit your tastes. A carved wooden sofa may be designed to represent your individual taste and personality, whether you choose classic, vintage, or boho designs. Due to our years of experience and record of achievement, we are the ideal place to acquire a Leather Sofa Set. SKF Decor Pvt. Ltd. emerges as the unrivaled champion in furniture manufacture and interior decoration products and services, distinguished by their unique ideas and perfect execution.