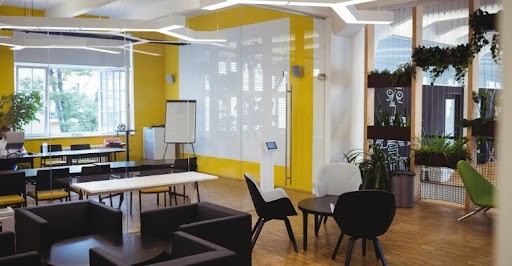 Nowadays, the sofa set designs in the living room help anyone to judge the reputation of the owner. Whether it's 3+2 or 3+1, the sofa set makes a huge part of your living room furniture. The center part of the sofa has 3 seats and two seats on each side of the center sofa.
The sofa sets are made with genuine materials which can be leather, wood, linen, or even fabric, depending on the cost. Among them, wood and leather are trending designs. If you choose the color of the furniture, make sure that it matches the color of the living room walls.
Cottage Style
Cottage-style sofa set designs are mostly preferred for small living rooms and these are the traditional style in existence. They are available in fabric and wooden type sets and, generally, are 1 seater and 3 seaters. People choose this sofa set style according to the wall color and design.
Contemporary Sofa Set
The contemporary sofa set is quite different from the modern one in the form of the design and look. These are somewhere similar to the modern sofa sets but are presented in the most artistic ways. These sofa sets are the latest designs for the living room which are currently in style. Made with fabric matching the design of the sofa makes the contemporary set more luxurious and artistic.
Modern Style
Modern style is compatible for 4 to 7 people and incorporates the unique and new designs and are preferred for the designer living room. These sofa sets are usually box type and are designed using wood and fabric. In order for the modern styled sofa set to look classy, they should be in the bigger living room.
Wooden Sofa Set
Another category of sofa set is the wooden sofa set which has got a special place in people's decisions. If the living room is small, then the wooden sofa set would be carved as these wooden sofa sets are used for both big and small living rooms. Everything depends on the type of wood you choose for your living room.